About
Why Ruland?
Balanced design reduces vibration and allows for high speeds up to 25,000 RPM.
Single frog style for higher misalignment capabilities and double frog style for increased torque capacity.
Thin length hubs available for use in space or weight constrained applications with equivalent performance to standard width hubs.
Accommodates all forms of misalignment with light bearing loads.
Three-piece design allows for ease of customization, installation, and blind assembly.
Manufactured by Schmidt-Kupplung in Germany and stocked in our Marlborough, Massachusetts factory for immediate delivery.
All Controlflex couplings are RoHS3 compliant.
CUSTOM DESIGNS
As a service to our customers, we offer our vast manufacturing experience and talents to meet special needs with custom parts. Our in-house engineering team has extensive experience designing and custom engineering solutions to meet your requirements. If you do not see what you are looking for in our standard line, please inquire about custom options.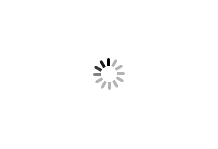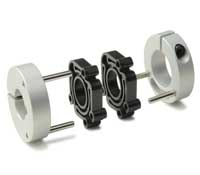 Examples of Custom Work
Stainless steel Controlflex couplings
Controlflex hubs with expanding shafts, pins, or two-piece styles
Fail safe designs
Designs for greater axial movement
Special bore sizes and geometry
Special hub lengths, widths, and outside diameters
Different materials, finishes, or colors
Custom hardware requests
And Many Others... Please Contact Us for More Information