About
Why Ruland?
Only manufacturer with precision honed bores on straight bore rigid couplings for superior fit and torque transmission and alignment. Honing corrects any residual distortions caused by stresses introduced during the manufacturing process, resulting in a round, precisely sized bore with both bores being collinear. Proper sizing and geometry assures a larger percentage of shaft contact and greater torque transmission ability.
Ruland rigid couplings do not introduce misalignment or vibration into the system making them suitable for high precision servo applications and shaft to shaft connections.
Highest grade forged screws (DIN 12.9 for metric screws) test to or beyond industry standards for maximum torque ability.
Proprietary Nypatch® coating on hardware provides even seating of the screw, repeated screw installations and prevents galling. Nypatch® hardware also resists vibration and maintains holding power. It is a 360-degree visible coating of Nylon on several threads of the socket head cap screws. No additional screw treatment is needed saving time during the assembly process.
In-house proprietary black oxide process produces a fine glossy finish while increasing holding power and resisting corrosion.
The cross cut design ensures a proper clamp on both shafts because it can accommodate slight deviations in the size of the shafts being connected.
Screws are opposing in two-piece styles for a balanced design that reduces vibration and has higher speed capabilities.
Keyways are available as a standard in two-piece rigid couplings. Step bore combinations including inch to metric are also available.
Available in a variety of sizes and materials including lead-free steel, stainless steel, and high grade aluminum (for low inertia).
All Ruland rigid couplings are RoHS3 and REACH compliant.
CUSTOM DESIGNS
As a service to our customers, we offer our vast manufacturing experience and talents to meet special needs with custom parts. Our in-house engineering team has extensive experience designing and custom engineering solutions to meet your requirements. If you do not see what you are looking for in our standard line, please inquire about custom options.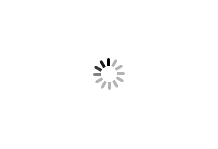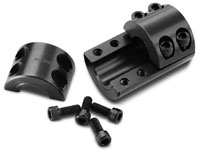 Examples of Custom Work
Three-piece rigid couplings
Rigid couplings without center cuts
Special bore sizes and geometry
Special lengths, widths, and outside diameters
Different materials, finishes, or colors
Custom hardware requests
And Many Others... Please Contact Us for More Information