Coupling Comparison Guide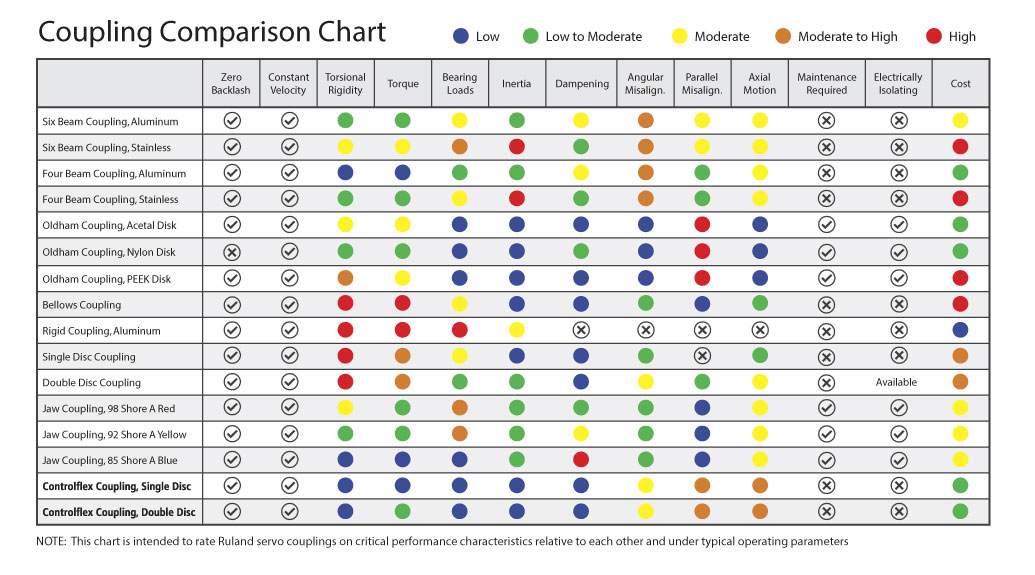 Learn more about how to choose a servo coupling for your particular application from a Ruland expert. Read "What to Look For in a Servo Coupling" written by William Hewitson, President of Ruland.
Compare Products
Select products to compare.
My Favorites
Last Added Items
Add products to your favorites.