About
Why Ruland?
Proprietary process developed over 80 years to ensure superior fit, finish and holding power.
Tightly controlled face to bore perpendicularity for proper alignment of mating components.
Proprietary processes to maintain round bore geometry for tight tolerances, proper installation fit, and improved clamping forces.
Bore size and Ruland name stamped on every shaft collar for ease of identification.
Proprietary black oxide process produces a fine glossy finish while increasing holding power and resisting corrosion.
Both halves of the two-piece collar are mated together throughout the manufacturing process for proper fit and alignment.
Highest grade forged screws (DIN 912 12.9 for metric screws) test to or beyond industry standards for maximum torque ability.
Aluminum shaft collars use 2024 aluminum as opposed to 6061 aluminum for increased screw seating torque.
1215 lead-free steel is standard on all steel shaft collars for weldability, environmental friendliness, and industry compliance.
316 stainless hardware is standard on all 316 stainless shaft collars.
All Ruland shaft collars are RoHS3 and REACH compliant.
CUSTOM DESIGNS
As a service to our customers, we offer our vast manufacturing experience and talents to meet special needs with custom parts. Our in-house engineering team has extensive experience designing and custom engineering solutions to meet your requirements. If you do not see what you are looking for in our standard line, please inquire about custom options.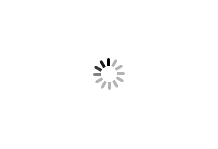 Examples of Custom Work
Custom bore sizes, tolerances, and geometry
Special material or hardware requests.
Custom color or finish
Balanced designs
Machined flats and mounting screws
Set collars with extra screws
And Many Others... Please Contact Us for More Information