Servo Couplings for Medical Applications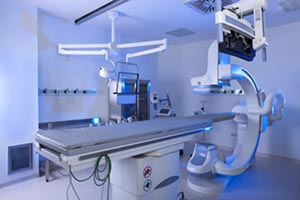 Ruland manufactures a diverse line of servo couplings to provide solutions for medical applications such as test and measurement, imaging, patient positioning, pharmaceutical, and liquid handling such as chromatography and drug discovery.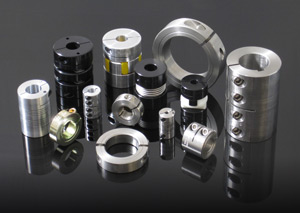 Why Ruland Shaft Collars?
• Balanced for high speed and reduced vibration
• Zero backlash for accuracy of motion
• Engineered to offer better torque and stiffness while maintaining misalignment capabilities
• Special designs available upon request
• All products are RoHS and REACH compliant
• Carefully made in our Marlborough, Massachusetts factory and available for immediate delivery.
Rigid Couplings: Precision honed bores for proper fit and alignment. Features high torque capacity, torsional stiffness, and zero-backlash. Nypatch® coating on hardware resists vibration and maintains holding power. Stainless steel available as a standard for corrosion resistance.
Beam Couplings: Have excellent all-around performance characteristics, accommodate all types of misalignment, and in most cases are a good starting point. Available in stainless steel for higher torque transmission capabilities and corrosion resistance
Jaw Couplings: Elastic spider dampens impulse loads and is available in 3 durometers for different torsional stiffness, misalignment, and dampening requirements. Inch and metric hubs (set screw, clamp style, keyed, or keyless) are interchangeable
Oldham Couplings: Well suited to handle large amounts of parallel misalignment. Offer light bearing loads, low inertia, electrical isolation, and easily interchangeable hubs.
Disc Couplings: High speed capabilities, high torsional stiffness, and low inertia for highly responsive systems. Zero backlash coupling with a very long life
Bellows Couplings: Highest degree of torsional stiffness makes it ideal for applications that require accuracy and repeatability. Suitable for speeds in excess of 10,000 RPM.