Hygienic Clamping Assemblies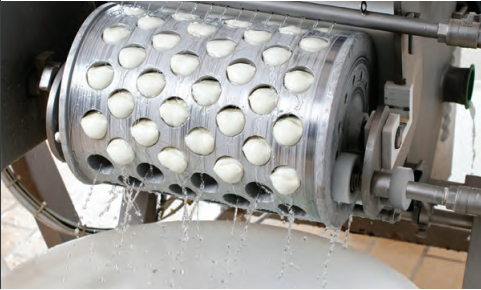 Need to use a shaft collar on food processing, medical, or other equipment that requires high pressure cleaning? Ruland's patent pending hygienic clamping assembly functions like a clamp-style collar while its smooth, water tight surface protects against bacteria growth.
Why Ruland Shaft Collars?
Protects against particles that promote bacteria growth
Easy to clean - NSF/FDA compliant materials
IP69K rating pending
Superior fit, finish, and holding power
RoHS3 and REACH compliant.
Carefully made in our Marlborough, Massachusetts factory and available for immediate delivery.
Ruland has developed a new hygienic clamping assembly to help protect equipment from bacteria buildup. Hygienic clamping assemblies feature a patent pending assembly containing a type 303 stainless steel shaft collar, a two-piece housing made from FDA compliant materials, and three O-rings with NSF H1 registered lubricant. Hygienic applications in the food processing, packaging, and medical industries benefit from the reduced risk of bacterial contamination. .
Traditional shaft collars have hot spots such as saw cuts, screw pockets, and surface imperfections where bacteria can grow and spread within the system. These spots are difficult to clean and not always accessible. Hygienic clamping assemblies eliminate these hot spots and provide a smooth uninterrupted surface for easy cleaning, making them a safer alternative to standard collars
Hygienic clamping assemblies can be used as an interchange for traditional shaft collars that are being used as guides, spacers, clamping devices, and hard stops. They offer holding power similar to clamp style shaft collars and allow for simple adjustments without marring the shaft.Ruland's exclusive design is pending an IP69K rating against the ingress of dust and water up to 80°C and 8 to 10 MPa of pressure. Hygienic clamping assemblies are supplied with a zinc-plated forged alloy screw for maximum holding power and are available for shaft sizes ranging from 1/4" to 1" or 6mm to 25mm.