Expanded Range of Quick Clamping Shaft Collars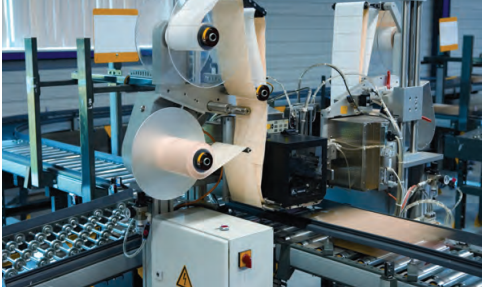 Need a precision shaft collar that can be easily repositioned? Quick clamping shaft collars from Ruland can be easily removed or repositioned without the use of tools. Bore sizes up to 3" and 75mm are now available.
Quick clamping shaft collars are designed with finger access to a handle for easy positioning adjustments without tools. They are ideal for applications in industries such as packaging, printing, labeling, semiconductor, and food processing where frequent set up changes or repositioning is needed. Like traditional shaft collars, quick clamping collars can be used as guides, spacers, positioners, tensioners, and clamps. When installed the handle sits flush with the outside diameter making them suitable for low-RPM rotating applications. The design features a tension adjustment screw allowing the collar to be compatible to wide shaft tolerances and providing a range of axial holding power.
Quick clamping shaft collars have tightly controlled face to bore perpendicularity for proper component positioning on the shaft and even pressure on interfaced components. The Ruland name and bore size are stamped on each piece for ease of identification. Standard bore sizes range from 1/4" to 3" and 6mm to 75mm. Custom bore sizes, custom widths including double wide versions, mounting holes, and flanges are available as special designs.
The complete range of Ruland shaft collars include one and two-piece clamp styles with smooth or threaded bores in 1215 lead-free steel, 303 stainless steel, 316 stainless steel, 2024 aluminum, zinc plated steel, and engineered plastic.