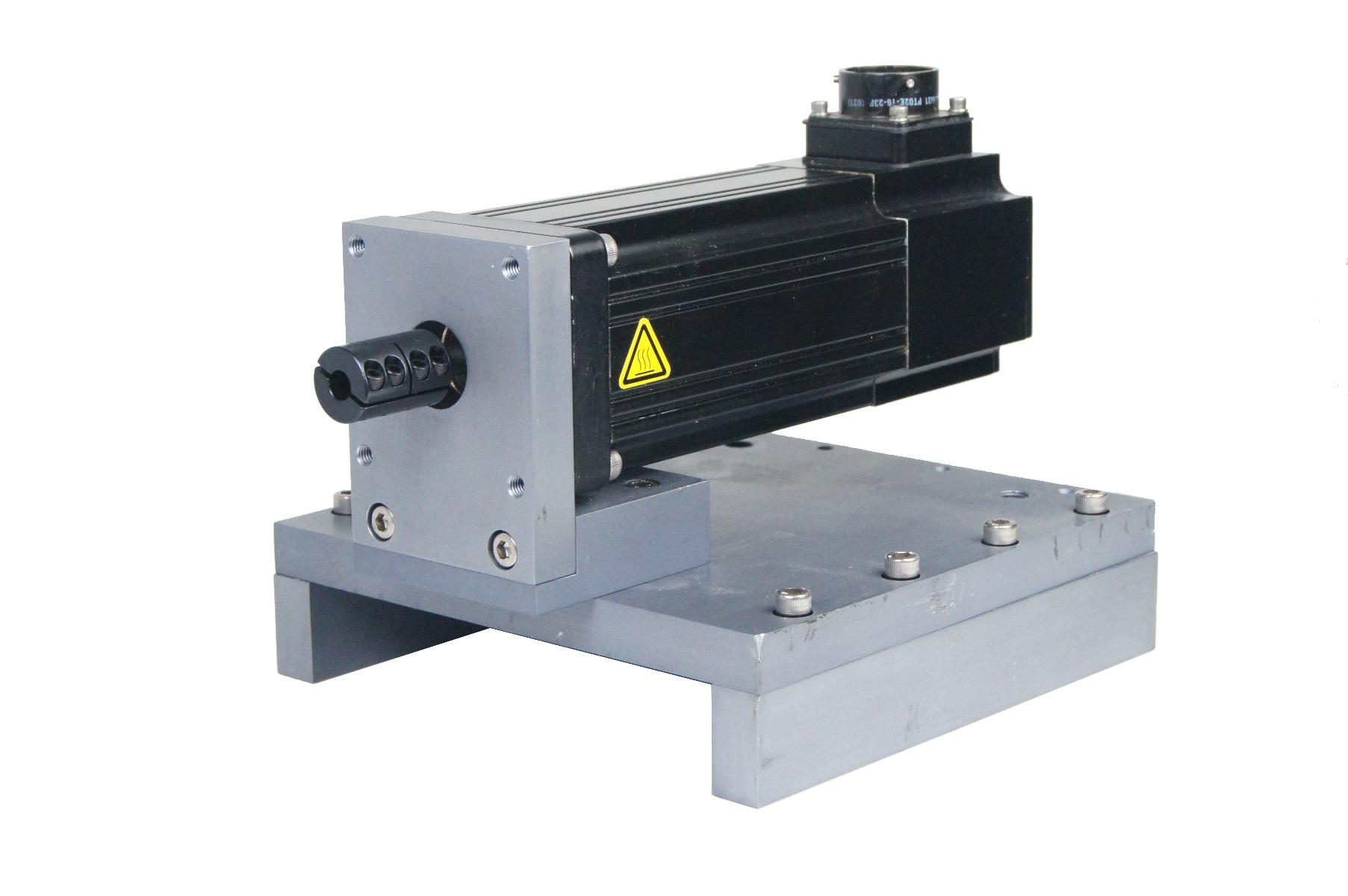 Ruland is the only domestic manufacturer to make six styles of zero-backlash coupling including: rigid, beam, bellows, disc, jaw, and oldham. This allows designers working with motors or at a motor manufacturer to specify the right coupling based on the application requirements. Most often, Ruland couplings are used in systems driven by a stepper or servo motor.
Each motor type has their own benefits such as low speed and high torque for stepper motors or precise positioning with high acceleration/deceleration curves for servo motors. Designers must consider how the motor itself will be used in the application and what it will be driving – lead screw, ball screw, encoder, etc… Lighter duty couplings such as beam or oldham type are generally well suited for stepper motor applications, as well as encoders. Both will generally have the required flexibility and performance characteristics to satisfy the needs of a stepper motor.
While an oldham or beam coupling may work in some servo motor driven applications, these systems often require a coupling with more specialized performance characteristics. For example, a servo driven system being used for optical inspection may have rapid acceleration/deceleration curves and a high peak torque. Jaw couplings are an excellent fit for this application because the design of the spider will absorb the impulse load without transferring any shock to the motor or screw. This protects sensitive components within the motor from being damaged and will not cause any accelerated wear to the coupling if applied correctly.
Beam Couplings

Large misalignment capabilities.
Various cut patterns and material options offer an array of performance.
Relatively low torque and torsional stiffness when compared to other servo couplings.
Bore sizes – 1/8" (3mm) to 3/4" (20mm), 6000 RPM

Zero Backlash Jaw Couplings

Dampens impulse loads and is electrically isolating.
Forgiving coupling that is suitable for a wide variety of applications.
Low misalignment capabilities due to high bearing loads.
Bore sizes – 1/8" (3mm) to 1-1/4" (32mm), 8000 RPM

Oldham Couplings

Accommodates large amounts of parallel misalignment with low bearing loads while also being electrically isolating.
Forgiving coupling that is suitable for a wide variety of applications.
Both shafts must be fully supported and not suitable for push-pull applications.
Bore sizes – 1/8" (3mm) to 1-1/4" (32mm), 4500 RPM

Disc Couplings

Suitable for delicate equipment requiring highly precise positioning.
Discs allow for misalignment while offering high torsional rigidity.
Some styles are not suitable for complex or parallel misalignment.
Bore sizes – 1/8" (3mm) to 1-1/4" (32mm), 10000 RPM

Bellow Couplings

Suitable for high torque applications requiring minimal position error.
Low inertia for responsiveness, balanced for high RPM capabilities.
No provision for impact loads and limited misalignment capabilities.
Bore sizes – 1/8" (3mm) to 1" (25mm), 10000 RPM

Rigid Couplings

Supplied with Nypatch® anti-vibration hardware.
Precision honed bores on all straight bore couplings for superior fit, alignment, and holding power.
Opposing screws used on two-piece styles for a balanced design.
Bore sizes – 1/8" (3mm) to 2" (50mm), 4000 RPM