Ruland is proud to support FIRST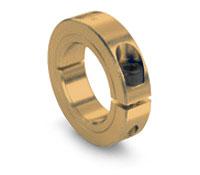 $100 Giveaway
You Could Be a Winner!
Find a"Golden Ruland Collar" and receive a $100 voucher for Ruland.com
How To Play
Join the 2019 FIRST Robotics Competition with your classmates.
Receive your Kickoff Kit starting on Saturday, January 5, 2019.
Look for the Shaft Collar Packet supplied by Ruland which includes a CL-6-A shaft collar, stickers and trading card.
If you find a Golden Ruland Collar along with a $100 voucher in your Kickoff kit, then you've won!
Claim your Prize
Add the shaft collars or couplings of your choice to your cart and click checkout.
Enter your "prize code" you received to the Apply Discount Code section on the checkout page.
We'll apply your $100 gift certificate to your order and include free shipping.
Please Contact if you have any questions.
Terms & Conditions
Must be registered with a valid team number for the 2019 FIRST Robotics Competition. Voucher will be sent upon validation of information and can not be exchanged for cash equivalent. Free ground or international expedited shipping will be provided and consolidated. Ruland reserves the right to change contest rules without prior notification.